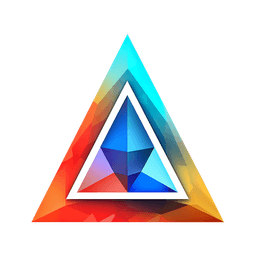 Smarter Contracts
Introducing Smarter Contracts GPT
Introducing Smarter Contracts GPT: Revolutionize Your Blockchain Experience
Are you ready to unlock the full potential of smart contracts? Meet Smarter Contracts GPT, your all-in-one solution for navigating the intricate world of blockchain technology with ease and confidence.
Why Smarter Contracts GPT?
In the ever-evolving landscape of blockchain and cryptocurrencies, understanding and analyzing smart contracts is paramount. Whether you're an investor, developer, or enthusiast, Smarter Contracts GPT is here to ensure that you're well-informed and prepared for the complexities of the blockchain.
Features at a Glance:
In-depth Analysis: Dive deep into the functionality and security of smart contracts across Ethereum, Polygon, and other EVM-compatible networks.
Up-to-Date Insights: Benefit from the latest data and code analyses, thanks to the continuously learning and updating capabilities of GPT technology.
Accessible to All: Whether you're starting out or you're a seasoned pro, Smarter Contracts GPT speaks your language, making complex concepts digestible.
Transforming the Blockchain Space
Smarter Contracts GPT isn't just a tool—it's a game changer. It's designed to adapt and grow within the blockchain ecosystem, providing you with insights and analyses that were previously out of reach for the average user.
Empowering Users:
Risk Assessment: Get ahead with smart contract vulnerability assessments, reducing the risk of exploits and losses.
Educational Resource: Learn with an intelligent platform that explains the nuances of smart contract code and token metrics.
Neutral and Fact-Based: Make informed decisions with unbiased analyses based on the most current and accurate data.
Ready to Get Smarter?
Visit SmarterContracts.ai to start using it today.